Telling your brand's story
through copywriting.
Your brand is more than just a logo — it's the unique voice you use to tell the story of your company's history and values. While the visual aspects of a brand are usually the first things to catch your target audience's attention, your voice and content are what keeps their attention and enables you to build brand loyalty.
Using content marketing as a tool in your marketing arsenal, you can educate, entertain, or excite your target audience for the purpose of building brand equity and inspiring action. Examples of branded content include copywriting for your advertising or website, blogging for brand awareness, email marketing, social media, video content and more.
TAYLOR LAWN CARE
SEO Copywriting for Web, PPC Ads
Specializing in weekly yard maintenance services and without an existing web presence, Taylor Lawn Care needed to establish themselves as a trustworthy partner in the area. The result of the website launch and PPC campaign was a 60% conversion rate within the first 60 days post-website launch.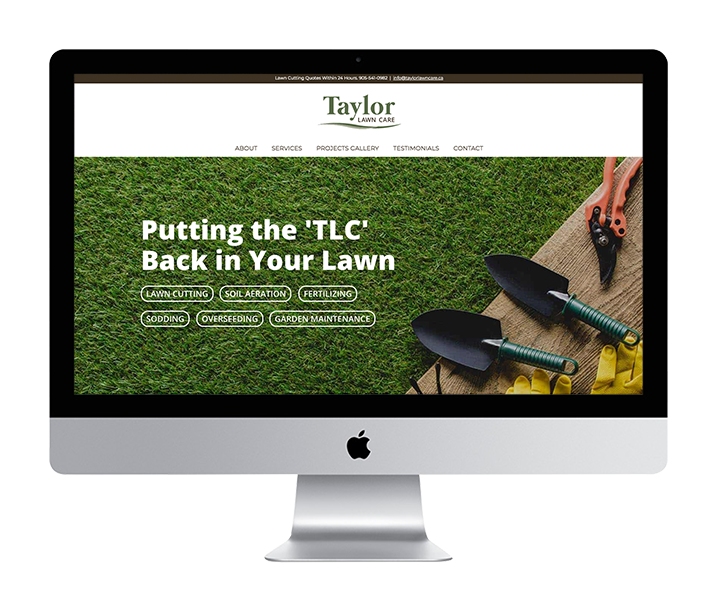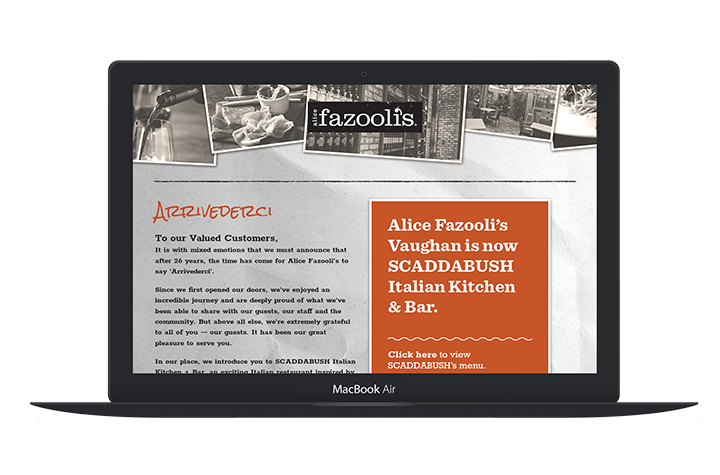 ALICE FAZOOLI'S RESTAURANT
Copywriting for Web, Email & Social Media
When Alice Fazooli's closed their doors, they wanted to thank customers for 20+ years of patronship and introduce them to their new brand, SCADDABUSH. This message displayed on their website, social media, email marketing and was further shared by restaurant PR firms and local news outlets.
Let's talk.
I love working with business, organization or individuals to bring projects to life. Let me know how I can help with your marketing.
Say 'Hello' using this contact form or by sending me an email directly to he***@li**********.ca. I'll be in touch as soon as possible.